We live in times of change and disruption in the digital media and entertainment world. The sudden explosion of OTT platforms and the choices they provide is overwhelming to say the least. It becomes even tougher then to separate the good from the bad. And amidst keeping up with all the new content, we sometimes forget some great films out there released only sometime ago that may not have gotten quite the attention that they deserved. Of course, everyone loves their typical blockbusters, sci-fi films, action thrillers and binge-worthy shows, that are critically acclaimed all across the globe.
Nevertheless, sometimes we'd feel like discovering hidden gems (not-so-hidden actually, I don't even know how they're not noticed much) that are just sitting there, waiting for your eyes to gaze upon them. There are movies you may have heard of but didn't bother watching because it doesn't feature your favorite actors or it wasn't popular or it wasn't recommended to you by anyone? The reasons could be many. What if I told you that those overlooked/underrated movies just might be better than some of the biggest box office blockbusters? Here are 10 movies that I think are underrated, and deserve more audience love and appreciation. Or even multiple viewings. Keep in mind that the titles aren't arranged in any particular order.
1. The Master (2012)
Paul Thomas Anderson has made some absolute masterpieces, most notably There Will Be Blood, and more recently, Phantom Thread and Licorice Pizza. But my most favorite work of his will always be The Master. Actually, no, I'm lying there. There Will Be Blood is also an absolute favorite of mine, but The Master equals it in my opinion.
Joaquin Phoenix stars as WWII veteran Freddie Quell. He gives a career-best performance which outranks the likes of Phillip Seymour Hoffman and Amy Adams, who portray leaders of a Scientology-like cult that recruits Freddie and causes him to find meaning and belonging for once in society. This movie is a haunting depiction of the struggles of a lost and traumatized individual such as Freddie, and Joaquin gives a miraculous performance in bringing that character to life.
2. A History of Violence (2005)
A History of Violence is smart, compelling, deliberately slow, and *very* violent movie. But then this was made by David Cronenberg, the filmmaker known for his bizarre and violent visions. In fact, this film was one of his most grounded works. Viggo Mortenson is Tom Stall, an everyday Joe in a small town somewhere in the midwest, owns a diner, with a loving wife and two kids. But when two Mafia-looking strangers come wandering to his place accusing him of being the most insane, bloodthirsty mobster who went into hiding years ago, things go sideways.
A History of Violence exaggerates quite a bit on the 'violence' part. But it is much more than that. It is a meditation on the human mind, the trust between man and wife, and the horrors that one man can inflict upon another. It's probably one of Viggo Mortenson's career-best performances.
3. Children of Men (2006)
Roma wasn't Alfonso Cuaron's only masterpiece. He has made a few before that including the radical road movie Y tu mama tambien (2001). Children of Men is one of the most thought-provoking and touching films I have ever seen. It's set in the year 2027. The human populace has become infertile and the world is in the midst of complete social collapse. When one of the last children born on Earth is murdered, his death sets off massive protests and violent conflicts between sectarian groups.
Clive Owen stars as Theo, a bureaucrat who is thrown into the midst of this chaos. He soon finds a refugee and a pregnant woman named Kee (Claire-Hope Ashitey), and their journey to get to safety. The movie is bleak, and it hits you in the gut hard. But in the end, it gets you back up with a sense of renewed hope.
4. RocknRolla (2008)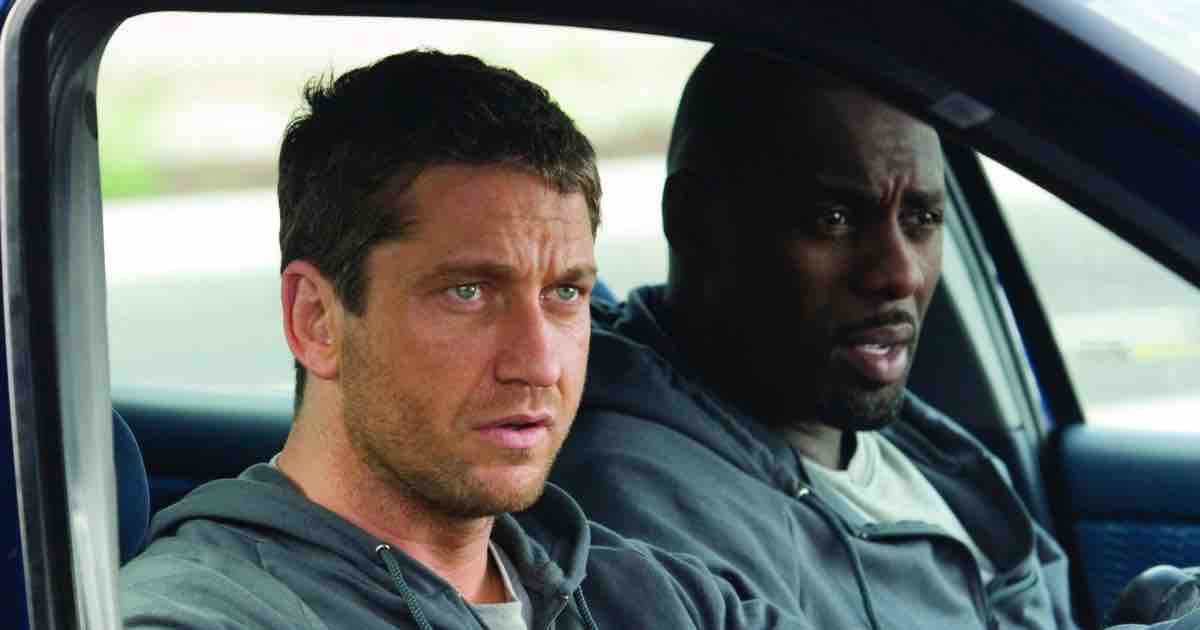 If you haven't seen this movie, then my friend, you are missing out. Guy Ritchie isn't exactly William Shakespeare, but his stories are damn fun. RocknRolla gives a fun, hilarious insight into the world of black money laundering and the real estate mafia. This is classic Guy Ritchie in his wacky crime caper glory.
Oh, the movie also stars British stars Gerard Butler, Tom Hardy and Idris Elba. I think that's all the excuse you'll need to check this one out. The success of Tarantino has pushed filmmakers all across the globe to mimic his style. However, only a few filmmakers like Guy Ritchie built upon the frenetic visual style of Tarantino while also carrying a unique directorial voice. While Ritchie's earlier movies Lock, Stock, and Two Smoking Barrels (1998) & Snatch (2000) easily gained critical and commercial success, Rock n Rolla sadly didn't receive much love. 
5. Drive (2011)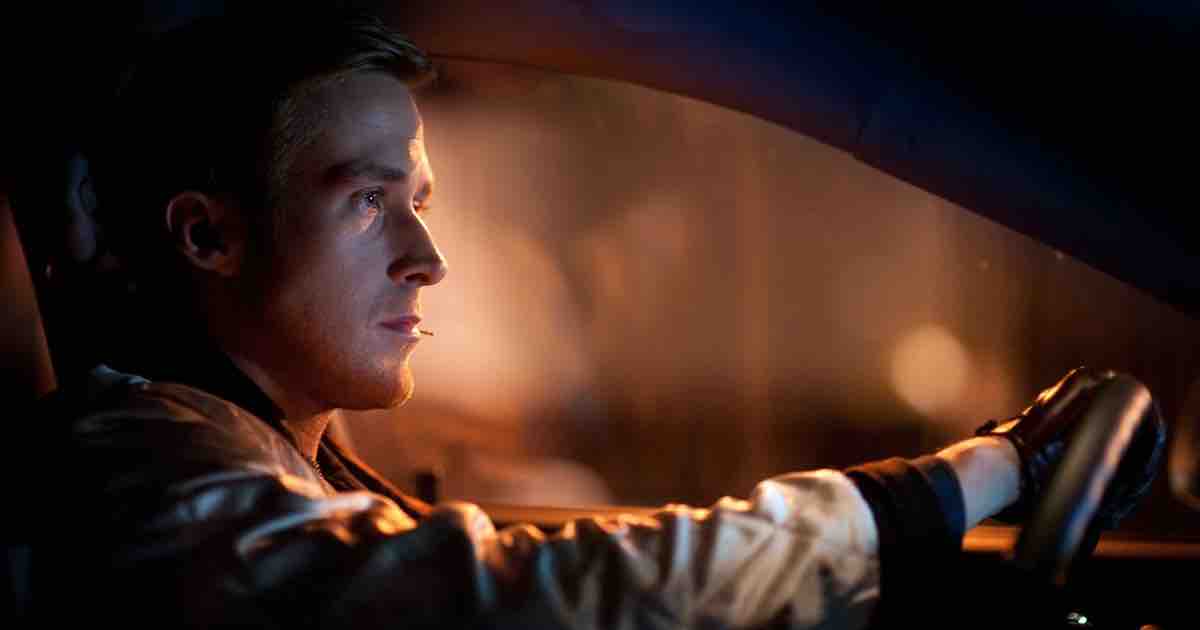 Danish filmmaker Nicolas Winding Refn evidently loves film noir as well as movies dealing with the criminal underworld. His unflinching neo-noir work Pusher Trilogy brilliantly updated the classic noir template. For Driver (2011), Refn was inspired by the underrated neo-noir films like Two Lane Blacktop (1971), The Driver (1978), and Thief (1981). In the film, Ryan Gosling plays a stunt driver who, after befriending his neighbor and forming a romance with her, becomes involved in protecting her and her son from the mob. 
Gosling has starred in movies like La La Land, First Man, The Notebook and so on. Drive will always be my favorite movie of his.The movie seems to take an arthouse narrative approach, even though the action is too brutal at times. With some of the greatest car chases in film history, Drive is an earth-shattering crime epic that reflects the motifs of the human soul. 
Watch Drive on Amazon Prime
6. The Tree of Life (2011)
Tree of Life is the most ambitious and passionate work in Terrence Malick's oeuvre. He has previously made masterpieces like Days of Heaven and The Thin Red Line. However, in the long-run, I hope that Terrence Malick would be remembered for his vividly humanistic outlook in Tree of Life. 
Through the lives of a Texas-based family in the 1960s, Terrence Malick shows us the beauty of life on a universal as well as a spiritual scale. The cinematography is stunning, to say the least, and if you're a romantic like me, this movie will move you, and give you a renewed sense of optimism and appreciation for life and your surroundings. It's meant to show you the true meaning of life. Tree of Life doesn't offer any answers to the questions it raises about existence and human condition. Yet, it's a gorgeous film to look at which would make even the greatest blockbuster look feeble. 
7. Sin City (2005)
Based on Frank Miller's masterpiece of a graphic novel, Miller teams up with Quentin Tarantino and Robert Rodriguez to make a movie that could only be perfect if they directed it. And surprise, surprise, it was. Robert Rodriquez is known for his penchant for hard-boiled neo-noir tales, and hence he brings the right tone to visualize the harsh world of Frank Miller's imagination
This movie runs on different chapters, connecting characters, all in one setting. And it's packed with superstar actors playing intriguing characters, in the run-down corrupt hellhole that is Basin City. Though the film is more about style than the narrative, Rodriquez and Miller offer a very cynical and shocking view about politics and religion. Sin City should be embraced as the wildly fun crime epic that it is. One could even call it a modern noir classic. I wouldn't disagree with that.
8. Locke (2013)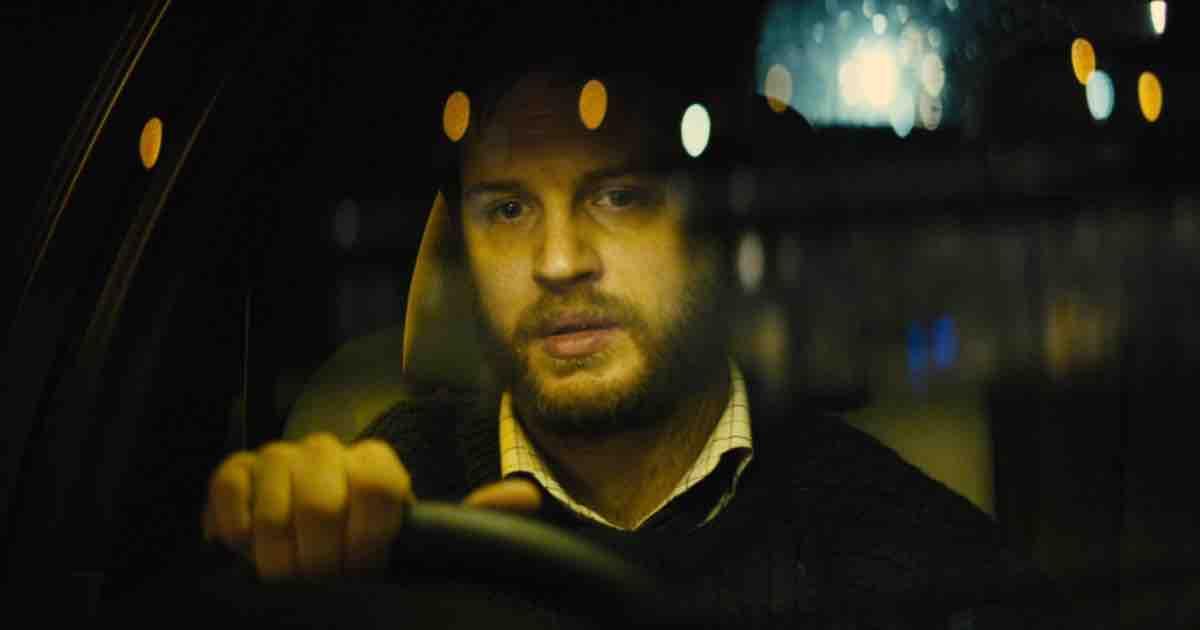 Screenwriter Steven Knight's second directorial effort, Locke is entirely set inside a car. A well-respected family man named Ivan Locke has the terrible night of his life. Over the course of a single, lonely drive, Locke is behind the wheel and talks to different people on phone, in order to smooth-out the crisis in both his personal and professional life. Tom Hardy incredibly plays the titular character and perfectly anchors the narrative's strong emotional core. Hardy was largely known for playing a villain in The Dark Knight Rises and as the stoic hero in George Miller's Mad Max: Fury Road. But here he plays a simple man and exhibits a remarkable range of emotions.
However, the greatest aspect of Locke is Knight's screenplay. He keeps us engrossed in the drama even though it has a very limited visual setting. Knight also shines as a director. He conjures an impressive variety of compositions to bring forth a visual momentum.
9. Enemy (2013)
Denis Villeneuve was best known for his bold and artful indie as well as Hollywood projects. He has made a powerful, low-budget drama on school shooting, titled Polytechnique. At the same time, Villeneuve spear-headed multi-million dollar projects like Blade Runner 2049 & Dune. Enemy, perhaps, is the most puzzling and underrated project in his filmography. It is based on Nobel laureate Jose Saramago's equally confounding novel The Double.
The narrative revolves around a timid, mild-mannered history teacher named Adam Bell. While watching a movie, Adam discovers his perfect doppelganger, an assertive and strong bit-part actor. The discovery leads to an identity crisis and brings forth a few complex twists. The film should be watched for Jake Gyllenhaal's riveting central performance and for Villeneuve's chilling aesthetic framework. In fact, Enemy would remind you of David Lynch's phenomenal psychological horrors.
10. 99 Homes (2014)
American filmmaker Ramin Bahrani often makes movies on one of the most underrepresented sections of the American populace: the working class. His earlier indie projects like Man Push Cart (2005), Chop Shop (2007), and Goodbye Solo (2008) empathetically delved into the lives of the poor and homeless Americans. 99 Homes was made with veritable Hollywood stars like Andrew Garfield, Laura Dern, and Michael Shannon. It deals with the catastrophic housing crisis in the USA. A crisis created by the culture of greed that left many Americans stranded.  
The film revolves around Rick Carver, a cold-blooded and callous real-estate operator. He comes across a recently evicted young man Dennis Nash. Nash is initially furious at Carver who is exploiting the system to fill his pockets. But gradually Nash becomes part of the system. Overall, 99 Homes depicts a tough subject matter in an audacious manner.
Conclusion
The term 'underrated' doesn't necessarily have to indicate movies that failed to garner critical acclaim or commercial success. Movies like Master, Children of Men, and Sin City received the right amount of attention at the time of its release. But, over the years, they didn't get talked about as much as other less deserving ones and soon might fade into oblivion. And some of the aforementioned films like Tree of Life and Drive received polarized responses from critics and audiences alike when they first released but in the following decade, the perceptions of those films changed for the better.
Here we are then! Over to you now. Which do you think are the most underrated movies cinephiles have overlooked all along? Tell us your favorites in the comments below.
Additional writing by Arun Kumar