What's one of the easiest ways to make money from your phone? Online surveys.
Dozens of sites offer paid surveys that pay you in cash or gift cards. Other stores ask your opinion about your shopping trip in exchange for a sweepstakes entry.
Using the best survey apps ensure you get paid the most for your time. Take a look at our top picks for when you want to make money in 15 minutes or less. Apps are listed in order of Trustpilot score.
Top Survey Apps
LifePoints
Most surveys are 10 minutes, urgent surveys pay more.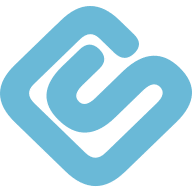 Swagbucks
Get paid to take surveys, play video games, and more.
Survey Junkie
Earn money by sharing your opinion on products and services.
You might use survey sites that you access from your computer only.
But did you know you can use mobile apps too? If not, you need to join one of the survey networks listed below.
They let you take surveys on-the-go and make money with your smartphone or tablet.
Unless otherwise stated, each app is available for Android and iOS devices.
1. Grab Points
With GrabPoints, you can earn points taking surveys, watching videos and testing apps. Oh yeah, you can make money completing offers and online tasks too.
For payment, you can request retail and restaurant gift cards. If you like to travel, Hotels.com and Southwest Airlines credits are available too.
Two of the best payment options are PayPal and Amazon credit.
When your balance reaches $3 (3000 points), you can request payment. In contrast, with the other retailers, your balance must be at least $5 to $10.
Trustpilot Rating: 4.8 out of 5
Learn More: GrabPoints Review
2. Bananatic
Do you love testing apps and games? If so, you might like Bananatic.
You can earn a few points completing basic tasks for advertisers or testing games. Like anything, extra effort can pay off in life. With Bananatic, you can make money completing game quests.
For example, you earn bonus points writing an article or making a video about the game you play. Also, you earn more writing a review, walkthrough or tutorial.
Another way to earn rewards points is shopping with their partners. Or sharing your progress on social media.
Possible payment options include gift cards, digital keys, skins and hardware. You can begin redeeming points for gift cards with a $5 balance.
Some gift card options include Amazon, Best Buy and Steam.
Trustpilot Rating: 4.8 out of 5
3. Attapoll
Attapoll pays you to take surveys on your phone. Once you install the app and set up your profile, you can take surveys anywhere you have an internet connection and a few spare minutes.
The surveys are fairly short, and you can earn PayPal cash, gift cards, or make a charitable donation. Attapoll has low payout thresholds, and you can also get a referral bonus for referring friends.
Trustpilot Rating: 4.6 out of 5
4. Survey Junkie
One of the most trusted apps you should check out is Survey Junkie. They have over 10,000,000 members and you can get paid cash via Paypal.
Surveys cover a variety of topics and often vary in length. Your opinion can helps influence brands and improve retail products.
Longer surveys do pay more than shorter surveys. It's also possible to earn points by referring friends and completing profile surveys .
Survey Junkie pays you with a point balance as low as 1,000 points. That's about $10 in rewards. Available awards include PayPal cash or retailer gift cards.
Trustpilot Rating: 4.5 out of 5
Learn more: Survey Junkie review
5. UserTesting
UserTesting is a company that will pay you to test websites as you record a video response. You get paid $10 per 20-minute video.
This option isn't as lucrative as MindSwarms. But you might have more testing invites because you can test websites.
And it's a way to diversify your side hustle earnings. After all, you may tire of standard online surveys.
You only need a mobile device or computer that records audio and video to begin testing.  When you begin, you can test websites, apps and prototypes.
UserTesting makes all payments via PayPal.
Trustpilot Rating: 4.5 out of 5
6. Swagbucks
Swagbucks is one of the best ways to earn money from surveys and other small tasks. These tasks include watching videos, surfing the web and testing product samples.
Most of the Swagbucks surveys take 15 minutes. And you can take multiple surveys each day. On a regular basis, you can even earn bonus points during the month as a loyalty bonus too.
Another reason to consider Swagbucks is their low payment thresholds.
You can start cashing out your rewards points (SBs) for gift cards as small as $3. These gift cards are for your favorite restaurants and retailers.
If you prefer PayPal cash, the minimum payout threshold is $25. But to skip a step, get paid with a gift card for a store you will visit soon. This way, you can request payment more often to celebrate small victories.
Trustpilot Rating: 4.3 out of 5
Learn more: Swagbucks review
7. LifePoints
Another exciting survey app is LifePoints. You can earn points for the following activities:
Surveys
Daily challenges
Earn on the Go location-based earning chances
Daily trivia quiz
Personality profiler
Quarterly prize sweepstakes
The location-based Earn on the Go activities might be the best way to earn rewards points. By enabling your geo-location services, LifePoints gives you a monthly base point bonus.
With Earn on the Go, you make money when you jog or commute to work. LifePoints can give you some additional earning invites for doing certain activities at your current location. For example, maybe you can mystery shop.
Your points are good for PayPal cash or retail gift cards including Amazon, Starbucks and iTunes.
Trustpilot Rating: 4.1 out of 5
Learn more: Lifepoints review
8. InboxDollars
InboxDollars is a leading Swagbucks alternative. And it's a great option to diversify the ways you can make money.
Paid surveys are one way to make money with InboxDollars. But you can also get paid to read emails and test products. Or you can redeem coupons, shop online and watching videos. Sign up now to get $5 bonus cash. 
The most popular payment method for InboxDollars is cash. But you can also redeem your points for retail gift cards as well.
Trustpilot Rating: 4.1 out of 5
Learn more: InboxDollars review
9. YouGov
YouGov has surveys from consumer brand opinions. Plus, you get 2,000 bonus points ($20) as a welcome bonus! Payment options include gift cards to many stores and restaurants.
When not taking surveys for points, you can partake in community polls. These polls don't earn points. But you can express your opinion on other non-survey topics.
Trustpilot Rating: 3.6 out of 5
10. Toluna
One of the largest online surveys sites is Toluna. You can enjoy the following activities:
You can redeem points for PayPal cash, Amazon codes, sweepstakes and other gift cards.
Toluna is one of the largest online survey platforms. So they partner with some of the largest companies to broadcast your opinion.
As a result, you might get more survey invites with them than with smaller apps.
It's also possible to participate in focus groups. These surveys pay more. You might talk about your current cell phone plan and your tv watching habits.
They might ask you to test products for extra pay too.
Trustpilot Rating: 3.6 out of 5
Read our full Toluna review.
11. BzzAgent
BzzAgent uses surveys to match you with relevant product testing gigs. After you receive the product, you get paid to test it and provide your honest feedback.
Even if BzzAgent doesn't have any products for you to test yet, you can still take surveys to earn some points.
Trustpilot Rating: 3.6 out of 5
12. Google Opinion Rewards
Do you shop at the Google Play Store? If so, Google Opinion Rewards is one of the most efficient ways to earn Google Play credits.
You'll answer quick surveys created by Google. Other Google loyalists might submit surveys too.
Survey topics include asking your opinion on Google apps, online marketing campaigns and logo designs.
Payment is instant, and you earn up to $1 per survey. The only downside is that it's not available for iOS devices.
Trustpilot Rating: 3.4 out of 5
13. Shopkick
Shopkick is an app available for iOS and Andriod devices where you earn points by walking into stores, scanning product barcodes and shopping.
The app will ask you some brief questions about your trip. These may include product placement and brand opinions.
However, you'll be voting with your feet and wallet with Shopkick. Your shopping habits tell researchers what brands you prefer to buy.
It's also possible to make money watching videos. And you can visit online stores to review products or take short surveys.
With each activity, you earn kicks for gift cards to the store or restaurant of your choice.
Read our full Shopkick review for more details.
Trustpilot Rating: 3.3 out of 5
Use promo code WALLET5 to get a $5 sign up bonus.
14. National Consumer Panel
National Consumer Panel takes a slightly different approach to paid surveys. Yes, there are regular survey invitations about consumer brand opinions but you spend more time scanning barcodes of products you buy.
Maybe you scan barcodes with receipt scanning apps. If so, scanning barcodes is the perfect second step to getting paid to shop.
To earn a loyalty bonus, scan your purchases each week. You receive a bonus for scanning multiple weeks in a row. Plus, participate in regular surveys to earn more points.
The points you earn are payable as cash or merchandise. With each shopping trip, you also enter the cash giveaways.
NCP has cash sweepstakes each week, month and quarter. Also, you can also enter their annual cash giveaway too.
Trustpilot Rating: 3.0 out of 5
15. MobileXpression
MobileXpression is an app that pays you for doing nothing except sharing your mobile browsing activity. Most online survey sites require you to click bubbles to share your opinion.
When you need a break from the mundane, this app pays you to use your phone. All you have to do is download the app. Then use the internet on your phone and (most importantly) get paid!
MobileXpression is free to join, and you can get paid in cash, gift cards and merchandise. It is also possible to earn a gift card after you've been an active member for only 1 week.
Trustpilot Rating: 2.1 out of 5
Read more about MobileXpression here.
Frequently Asked Questions
Here are a few of the common questions we receive regarding taking surveys. Hopefully, they can answer some of your questions.
How much can you make taking surveys?
A better question would be how much do you want to make? Each survey site payout is slightly different. Most pay between .25 to $5.
If the average survey is 1$ and you complete 30 a month, that could total $30. Make sure to check each survey site for their payout structure to be clear.
Which survey apps pay instantly?
Google Opinion Awards is one that pays out instantly. Most payout sooner than later. Those that payout in gift cards tend to payout instantly.
Are survey apps legit?
The sites we listed in our article here are. Hence we provide their TrustPilot score and a short review. Check out our full reviews to learn more.
Also, check TrustPilot or other sources like BBB to make sure the site you use is legit.
How will I get paid?
Sites vary on payout. Some pay in gift cards, others use PayPal or direct deposit. Some even donate your winnings to charity if you choose.
Follow the steps when getting started to decide how you want to be paid.
How Do These Survey Apps Compare?
| | |
| --- | --- |
| Company | Trustpilot |
| Survey Junkie | 4.4 |
| LifePoints | 4.1 |
| Swagbucks | 4.3 |
| InboxDollars | 4.1 |
| YouGov | 3.6 |
| MobileXpression | 2.1 |
| Shopkick | 3.3 |
| Toluna | 3.6 |
| National Consumer Panel | 3.0 |
| Bananatic | 4.8 |
| Grab Points | 4.8 |
| Google Opinion Rewards | 3.4 |
| UserTesting | 4.5 |
| BzzAgent | 3.6 |
| Apperwall | 3.7 |
Summary
You probably already use an app to stream video or check your bank account balance on your phone. But what about surveys?
Now you have several different app options to use to share your opinion. These apps pay you to discuss any topic under the sun.
And you have your pick of convenient cash or gift card payment for quick payment.